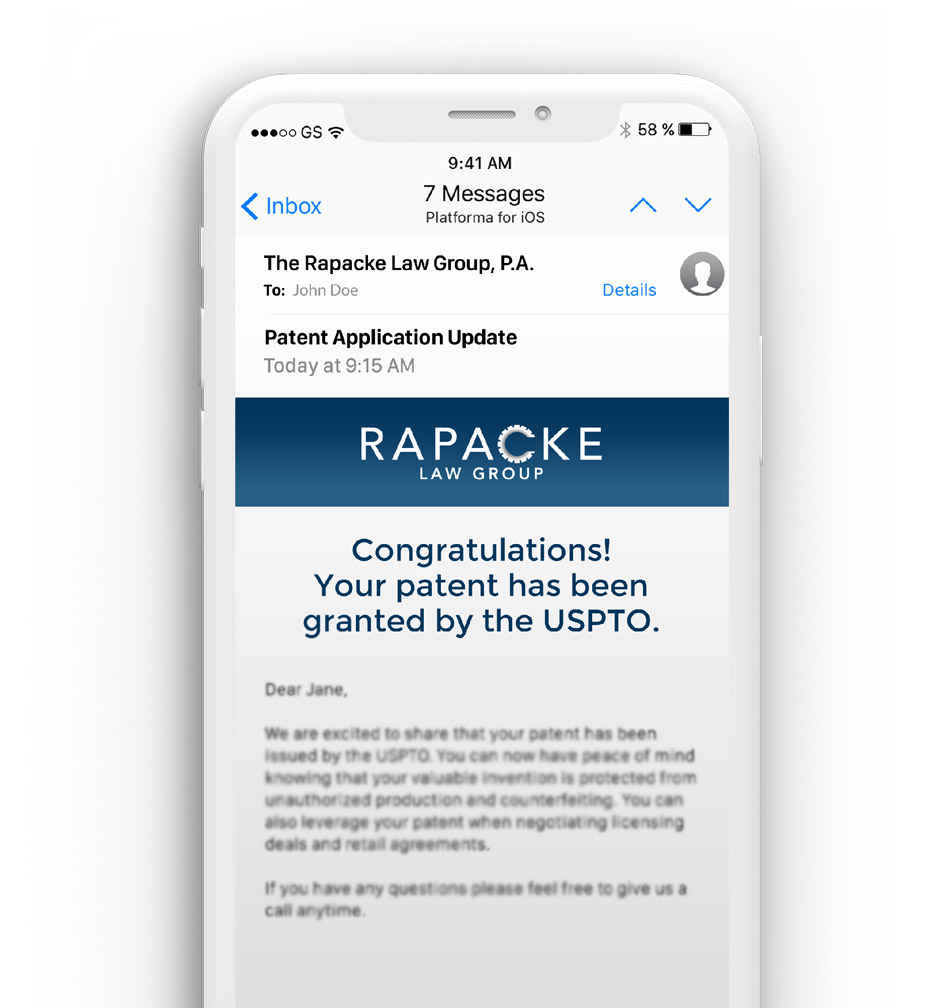 Forget what you know about traditional law firms
Hourly billing, slow communication, exorbitant fees — traditional law firms are a pain. Using The Rapacke Law Group saves you time, money and hassle.


A better way to protect your valuable IP
Fixed-Fee IP Services
Say goodbye to billable hours, say hello to knowing your legal expenses ahead of time.
Rapid Turnaround
We provide industry-leading turnaround time on intellectual property services.
24/7 Support
We are always available to our clients. You can reach us anytime on our dedicated client support line.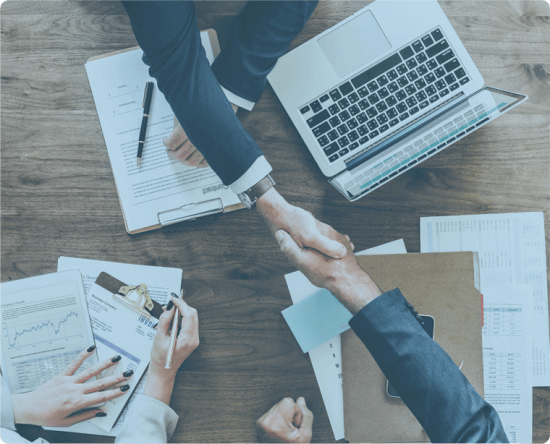 What our clients are saying
Extremely professional and responsive.
Fantastic service with a personal touch.
I would absolutely recommend.
Incredibly easy to work with.
The ultimate professionals.
They gave us peace of mind.
I couldn't be happier.
They answered all of my questions.
Clients praise The Rapacke Law Group for being prompt, courteous, and professional. If these are qualities you value, then your law firm should too.


Schedule your free consultation
An attorney will get back to you within 1 hour.
Have questions and would prefer to speak to an attorney immediately?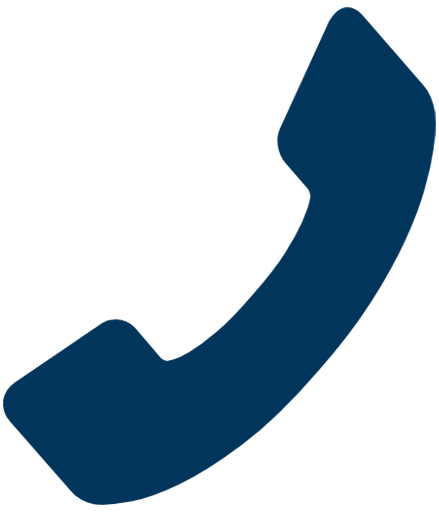 954-951-0154
The Rapacke Law Group, P.A.
Plantation Office
1840 N Pine Island Rd Plantation, FL 33322

Orlando Office
618 E. South Street Suite 500 Orlando, FL 32801

Tallahassee Office
1572 Capital Circle Northwest Tallahassee, FL 32303

Washington, D.C. Office
1200 G Street Northwest, Suite 800 Washington, DC 20005
Guiding innovative companies
In addition to IP protection, our team can help with your day-to-day corporate legal needs, equity financing events, contracts, and agreements – all with full transparency and fair pricing.