The Financial Technology industry, commonly referred to as "FinTech," is a developing industry that leverages digital technology to increase efficiencies in banking, financial services, and payment systems in fields including digital assets, distributed ledgers, digital marketplace financing, investment advice, etc. The rapid innovations in blockchain and artificial intelligence bring cutting-edge digital experience to conducting financial business. Nearly 45% of consumers prefer digital channels over traditional financial institutions for their financial need. But what intellectual property protections are available to prevent someone from stealing your technology? In this article we discuss everything you need to know about patents for FinTech software.
Why is it Important to Have Patents for FinTech Software?
It's hard to deny the innovation boom in the FinTech sector, which has grown over 700 percent in the last few years with global investments in the FinTech topping $44 billion in 2020. Many banks and FinTech startups are racing to build their patent portfolios by acquiring disruptive technology in blockchain and payment companies as financial institutions and banks are quickly understanding the role of intellectual property in their business and monetization strategies. In 2018, electronic/mobile banking and financial security technology accounted for the majority of the nearly 4,000 FinTech patent applications owned by some of the largest institutions in the technology and financial sectors such as Bank of America, Google, IBM, and Visa.
However, the rise of cryptocurrency and blockchain patents has enabled the emergence of many new FinTech startups and global FinTech hubs. Many of the startups are leveraging business and competitive intelligence to develop patent portfolios around FinTech trading in stocks and commodities, mining of cryptocurrencies, and block chain implemented financial security protocols which address the complex financial regulatory environment.
The technological advantages in the FinTech sectors aimed at developing better customer-centric technology and intuitive product designs not only help prevent customers from switching to a competitor, but may be implemented in other industry sectors such as healthcare, aerospace, and automotive manufacturing. However, without the right protections directed toward your software implemented technology or business method, you may become the victim of the "second mover advantage"—a term used when a company comes after the pioneer in the industry and utilizes the pioneer's proprietary technology to build a superior product and capture a greater percentage of market share.
For example, after PayPal was created to simplify online payments, competitors such as Apple Pay, Google Wallet, Stripe, and Square developed their own, highly-successful and widely-used online merchant payment systems.
Tips When Drafting Your FinTech Software Patent Application
The innovation and technology that drives most FinTech patents are often associated with computer-implemented inventions and business methods where the sour taste of the 2014 Supreme Court decision in Alice v. CLS Banks has left many still wondering what is considered "abstract" when drafting software claims. However, we have provided some guidance to consider when working with your Intellectual Property attorney.
First, understand the inventive concept in your invention and be able to articulate how the claimed invention provides a technical solution to a technical problem. Include specific features that were specifically designed to achieve an improved technological result or improvements to a technical field.
Second, understand if your software improves a way that a computer functions or employs any new functionality to improve the user experience over traditional methods or technology. Clearly describe any system, sub-systems, or components used to execute your novel process or method.
Avoid the discussion of generic computer components, or fundamental economic principles, or methods such as risk mitigation or hedging that may be construed as merely "organizing human activity" or as reciting "conventional actions in a generic way." Lastly, avoid simply focusing on data storage and aggregation, or merely organizing information that may be performed on a conventional or generic computer.
Types of FinTech Patents
Utility Non-Provisional Patent Applications
A non-provisional patent application is a type of application that protects novel, non-obvious, and useful products, processes, machines, and devices and provides 20 years of protection from your filing date. Before filing your FinTech application, it's recommended you conduct a Prior Art Search to determine the patentability of your invention and help identify all "novel" features and functionality that will be the scope of your claims. If patentable, ensure that you have clearly identified the "point of novelty" in your invention and only file when you have a finalized invention. Ensure all features and functionality from your Beta test have been captured and articulated in the claims or detailed description.
Utility Provisional Patent Applications
For those FinTech companies who are still developing and finalizing their inventions, it is recommended that you start with a provisional patent application which provides 12 months of "protection" while you continue to develop and Beta test your software. When your development is finalized, convert your provisional patent application to a non-provisional patent application and ensure you claim priority to your provisional patent application filing date.
Graphical User Interface (GUI) Design Patents
A Graphical User Interface (GUI) may be patentable and may meet the "article of manufacture" requirement if your GUI's two-dimensional image is shown on a computer screen, tablet, or mobile device. Your GUI design patent application may include multiple embodiments as long as those embodiments relate to a single design. The application should include at least one area in dashed or broken lines, and the outer boundary of the device in broken lines. A broken line statement is essential to explaining what portions of the GUI are claimed.
A design patent protects the ornamental and non-functional appearance of your invention for a term of 15 years from the issue date. Design patents for GUIs are advantageous as compared to non-provisional utility patents for a number of reasons including a faster prosecution, higher allowance rates, and relatively inexpensive costs. This cost-effective strategy allows FinTech companies to protect a variety of GUIs for a fraction of the cost of a non-provisional utility application.
Understand your Filing Options
The US patent office (USPTO) has worked diligently to reduce patent examination timelines.  However, the standard first action pendency time (i.e., the period between filing your application and receiving a "first action" from the USPTO) for a non-provisional patent application is currently 15-18 months and, in many cases, takes much longer with software applications.  However, one of the most overlooked programs offered at the USPTO is the "Track One Prioritized Examination".
Track One Prioritized Examination is a "request" filed with your Non-Provisional Patent Application to expedite your application with the goal of obtaining a final disposition of your application within 12 months. The USPTO allows a maximum of 10,000 requests per year and does provide some restrictions on the number of claims in the application and includes an additional filing fee between $2,000-$4000. However, Track One applications have historically had higher allowance rates and greatly reduce your prosecution time.
Examples of Granted FinTech Patents
According to a 2019 patent trends study, the top FinTech patent holders in the U.S.
Bank of America
Google
IBM
Intuit
Mastercard
Microsoft
NCR Corporation
PayPal
Toshiba Corporation and Affiliates
Visa
👉 We've also put together an in-depth list of top companies in FinTech related patent filings and given you exclusive access!
This list includes:
✅ The top 1,500+ companies with the most FinTech patent filings
✅ The number of patent applications filed for each company
✅ The number of patents granted for each company
✅ Direct links to every company's assigned patents
Here are just a few examples of FinTech patents that have been granted:
1. Square: Real-Time Transfers
Square was granted a patent for a system allowing for real-time transfers between parties who are utilizing different assets (e.g. USD and cryptocurrency).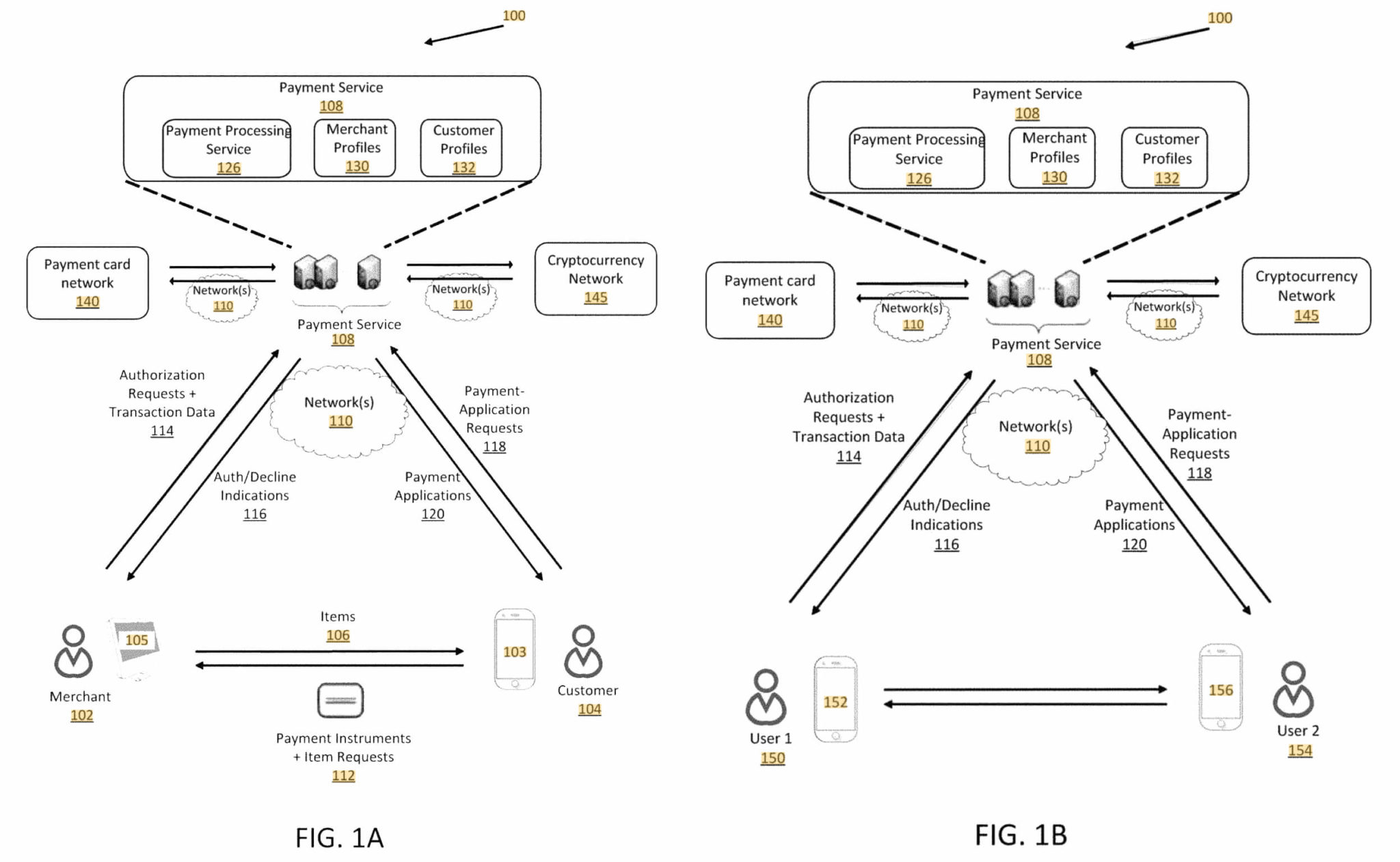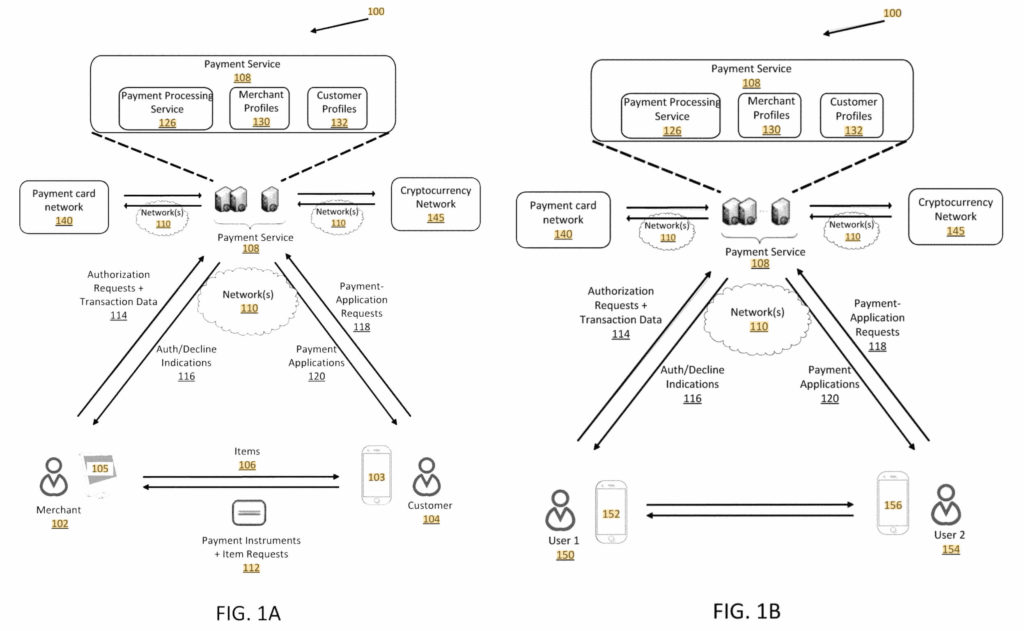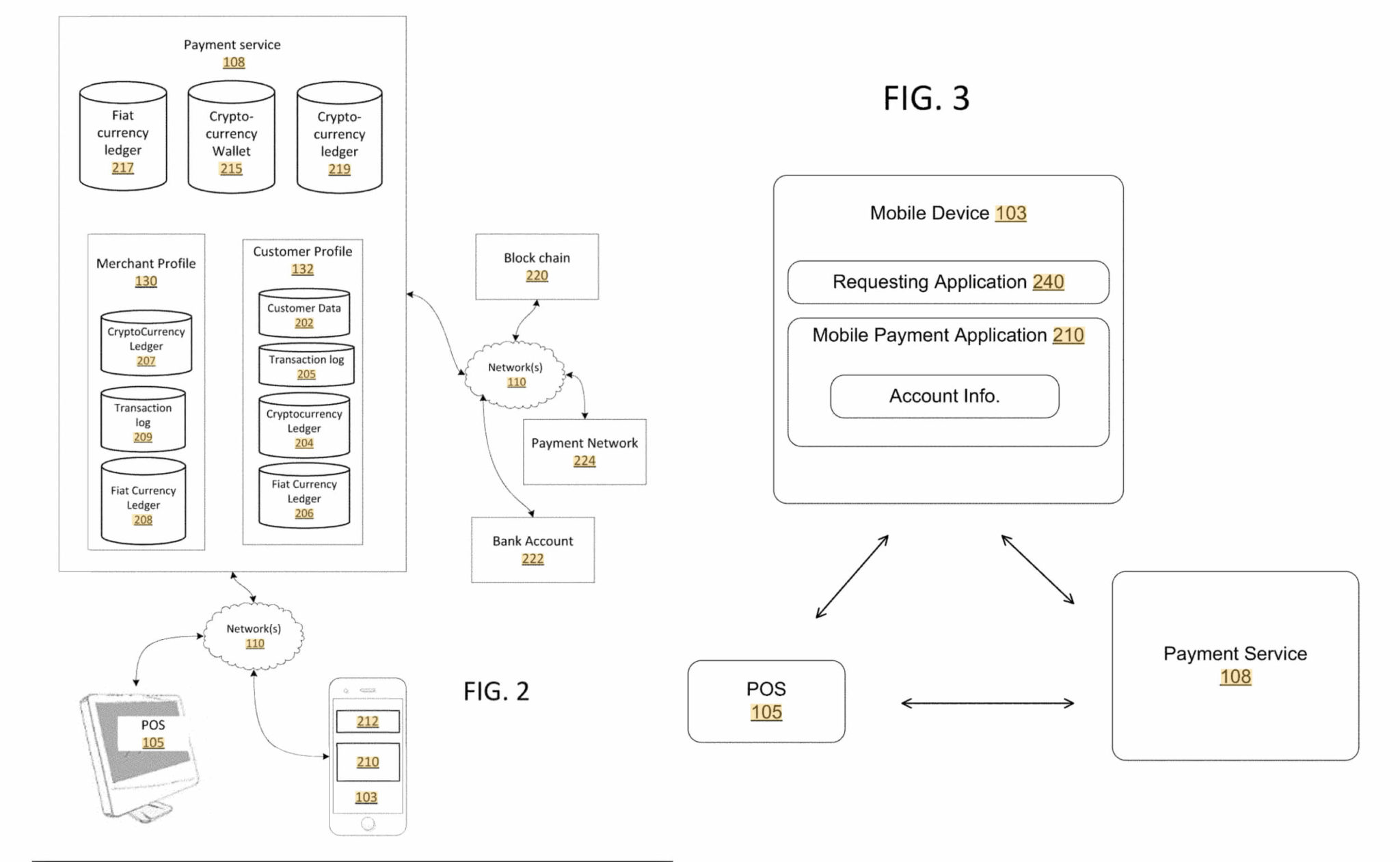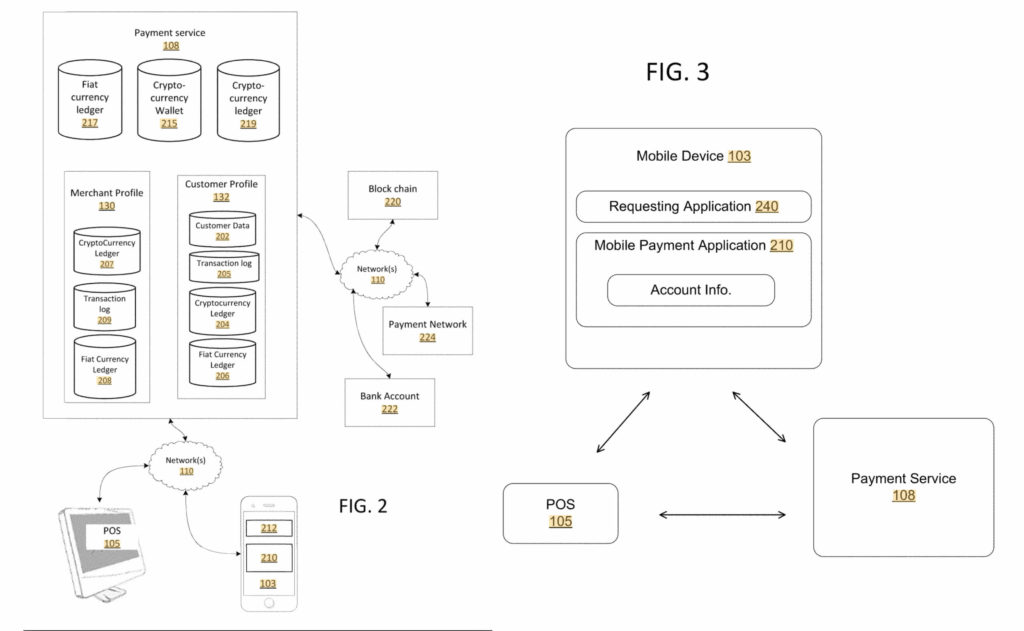 Click here to see more info regarding this granted patent.
2. Bank of America: Blockchain-Based Wallet
Bank of America filed a patent for a digital currency wallet, which features multiple layers of access to assets. The innovative wallet can accept alternate passwords for varying amounts of requested funds. The wallet also employs additional security unique to itself.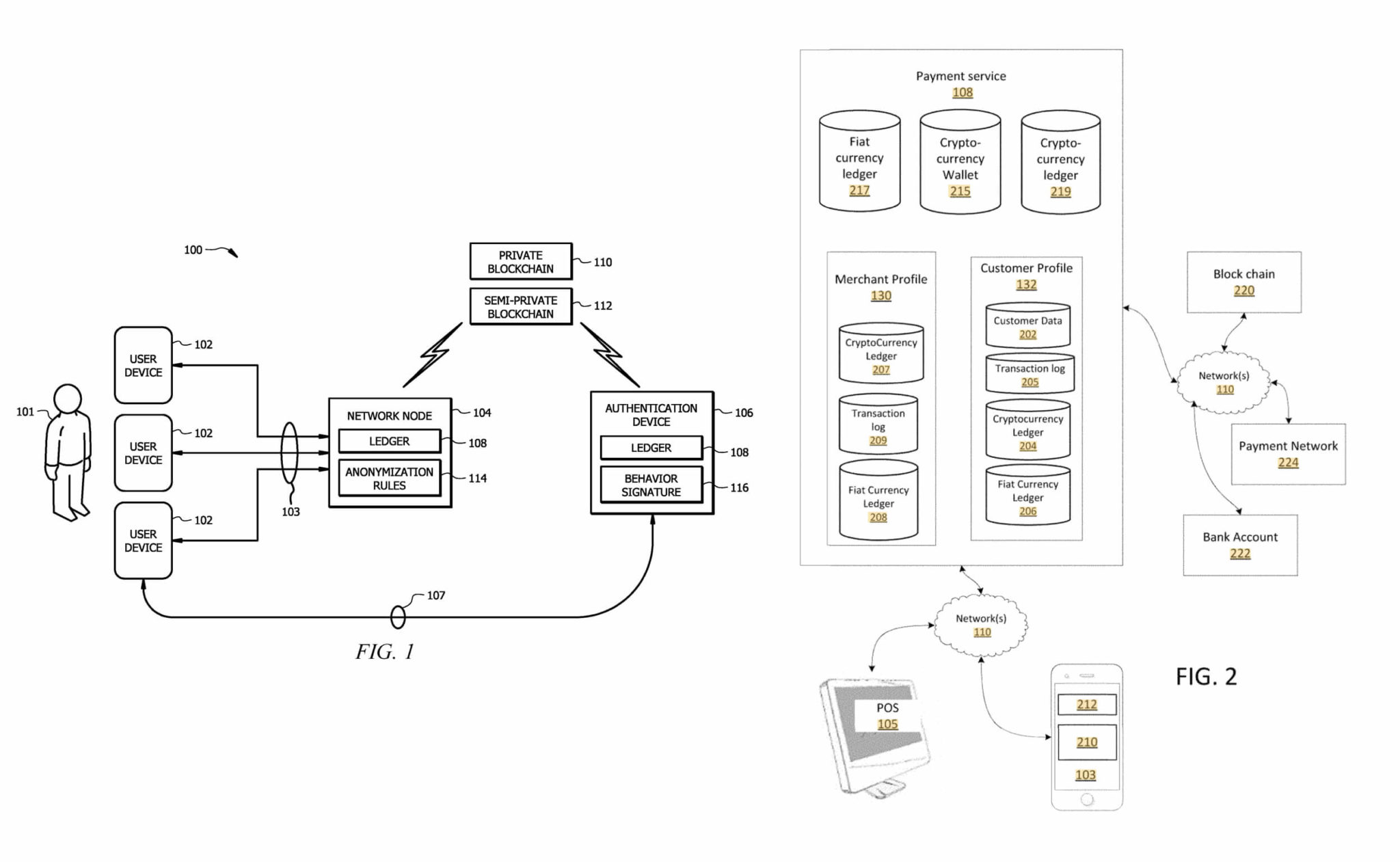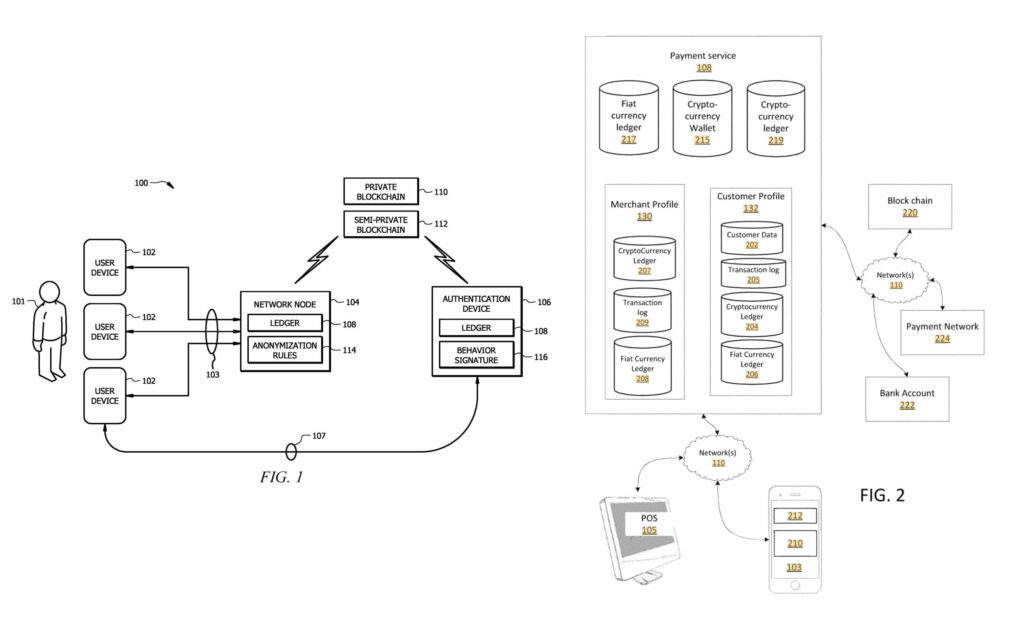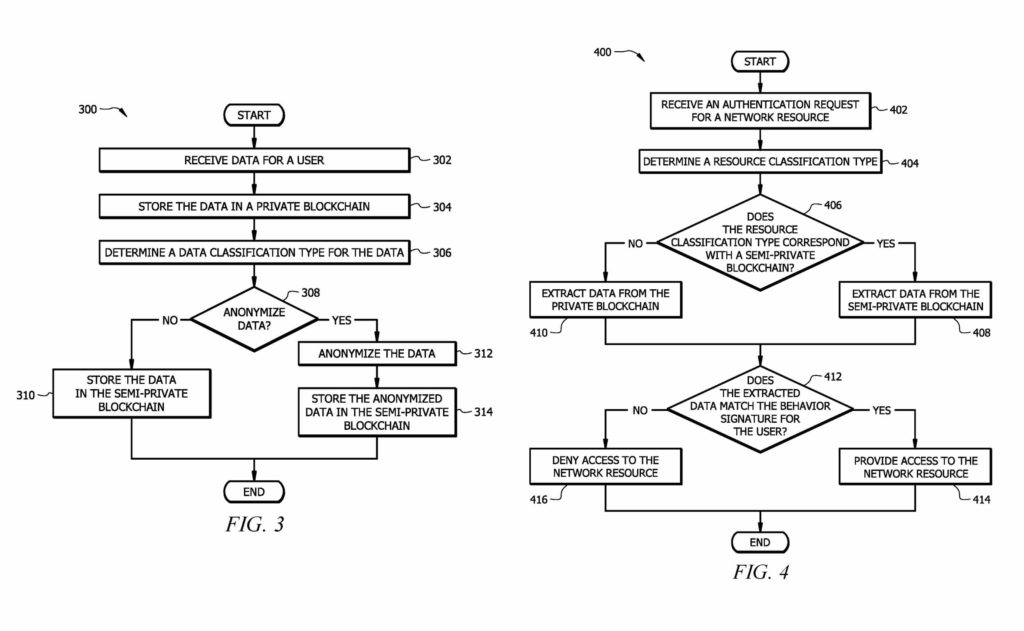 Click here to see more info regarding this granted patent.
3. Amazon: Palm-Print Payments
Amazon is toying with the idea of palm-print hand wave transactions. It uses biometric scanners to link handprints to credit cards. This allows shoppers to purchase things by simply swiping their hand. Amazon is looking to patent the handprint supporting point of sales systems.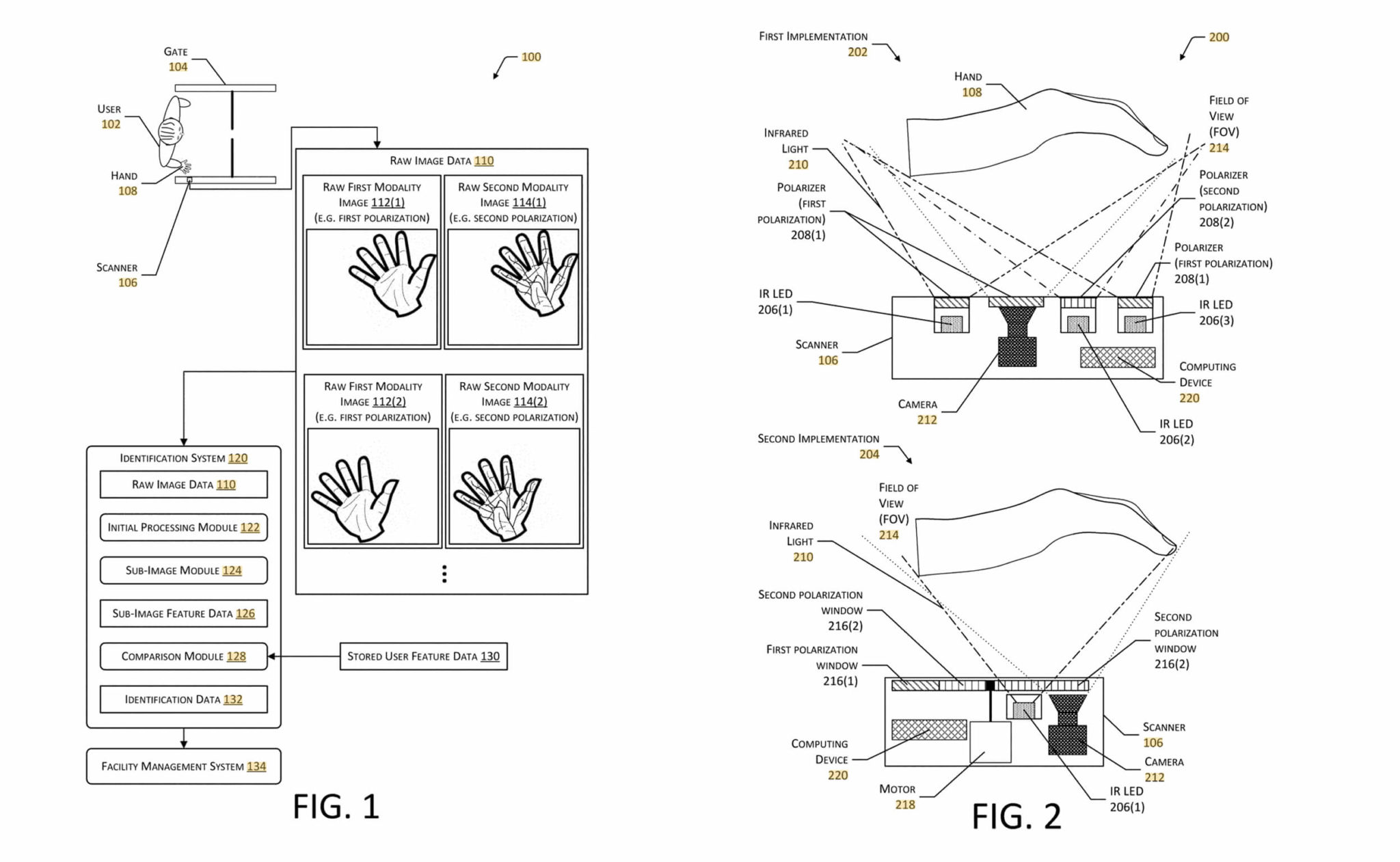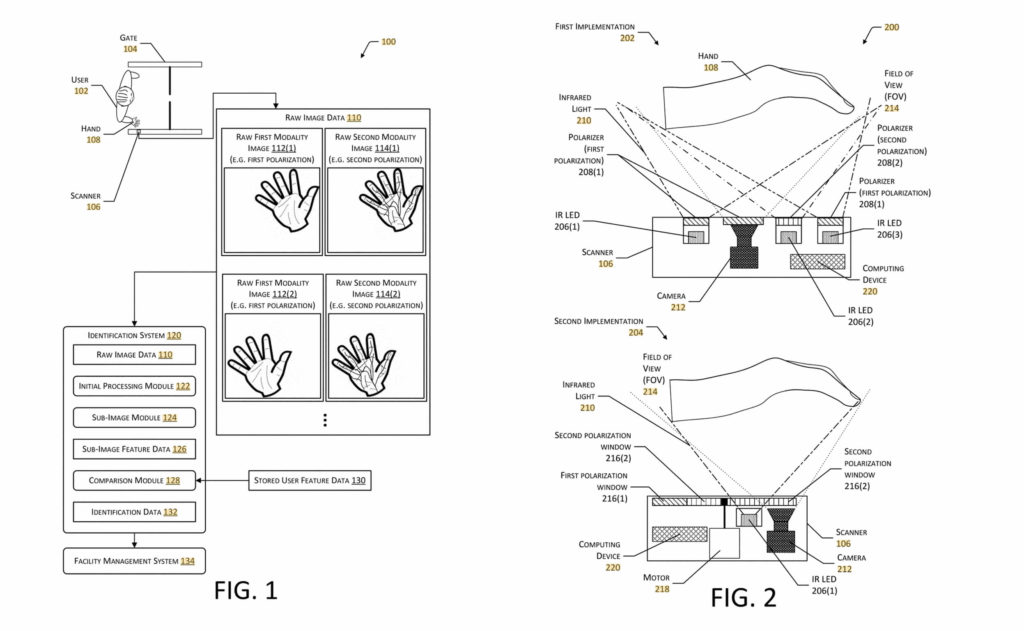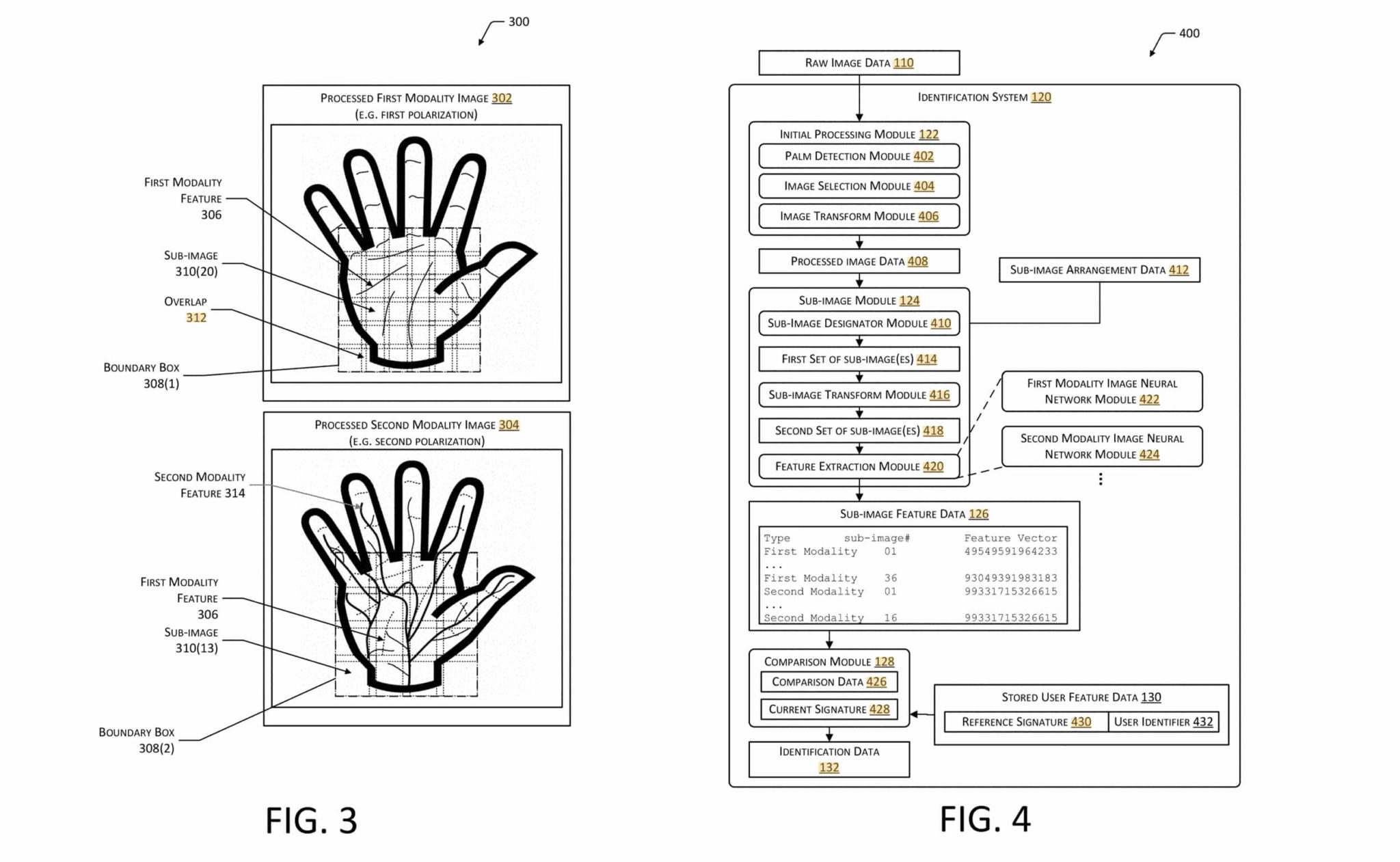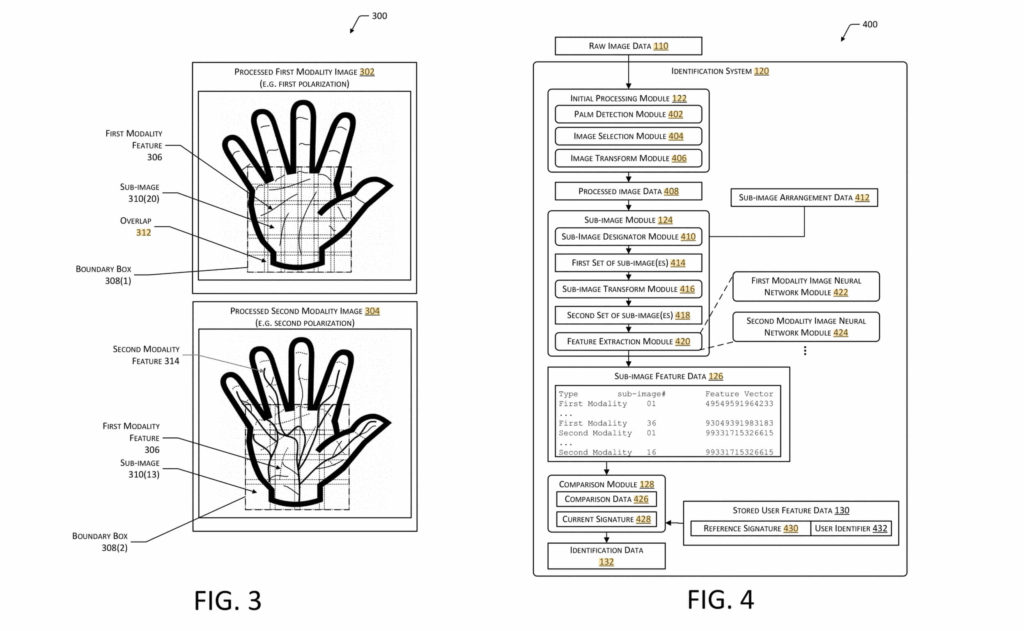 Click here to see more info regarding this granted patent.
An IP Attorney Can Help You to Protect Your FinTech Ideas
There's no doubt that new technological advancement and disruption in the FinTech sector will continue through 2022 as traditional banks both actively invest and acquire FinTech startups to provide greater customer service to their digitally-minded customers. With over 40 FinTech "Unicorns" and continued advancements in cryptocurrencies, machine learning, data science, and regulatory technology, the FinTech sector will only continue its global acceleration. Ensuring you have the right intellectual property protections and competitive intelligence in place will ensure you protect your valuable FinTech ideas while staying one step ahead of the competition. Failure to adequately identify and protect your proprietary technology may not only lead to competitors gaining an upper hand, but profiting off your hard work.
The Rapacke Law Group is a fixed fee intellectual property law firm with a focus on software-implemented technologies including FinTech and SaaS. If you have questions on how best to protect your FinTech inventions, call for a free consultation or take our Intelligent IP Quiz to help you identify what type of protections are best for your business.